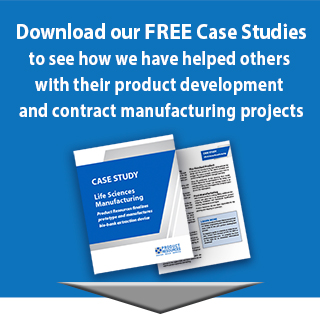 Fill out this form and get access to your Case Studies
Contract Manufacturing Services
Supply Chain Management
Key to your manufacturing process is having access to a reliable supply chain with all the parts and sub-assemblies needed to build your product.
In recent years, due largely to the worldwide pandemic, supply chain shortages for all products – including manufacturing parts – were commonplace.
This resulted in extensive delays in projects across all industries around the world.
Over many years, we have invested heavily in building and maintaining a reliable supply chain to ensure that our customers' manufacturing process can go without interruption.
What is Supply Chain Management?
The uncomfortable truth about manufacturing is that one small interruption in the supply chain – for example, a delayed delivery of a single screw – can create chaos in your manufacturing process, resulting, in some cases, with a complete shutdown of operations.
Having reliable suppliers and subcontractors – as well as backups for every one of them – is absolutely critical to your manufacturing project.
As contract manufacturers, we go to great lengths to ensure that interruptions don't happen.
Finding the right parts
During the design and prototype stages, every single component that will go into that product is identified and documented. This includes off-the-shelf parts, custom-made parts and sub-assemblies.
Keeping track of this supply chain list – also known as the Bill of Materials – is an exhaustive and tedious process, but it is essential to keep projects moving without delay.
Finding the right suppliers
Keeping track of the parts is one thing, but you also need to have strong partnership relationships with a reliable network of suppliers and vendors.
As the contract manufacturer, we need to have confidence the parts and sub-assemblies are readily available in adequate supplies, and that they will be delivered on the promised schedule and quoted price.
Developing backup plans
Of course, no plan is perfect. You need to be prepared for when suppliers come up short, for when parts become scarce, for when delivery times are lengthened, for when costs skyrocket.
This means having backup suppliers and vendors, and when necessary taking steps to use alternative parts
Let's talk about
Supply Chains
Product Resources CEO John Erickson and Mechanical Engineer Michael Dragonas share their insights on topics related to Supply Chain Management.
Go to Product Assembly –>