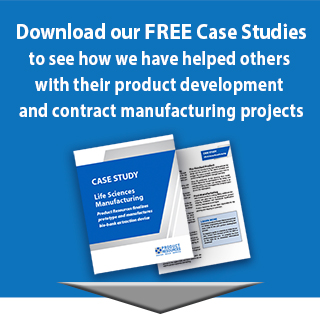 Fill out this form and get access to your Case Studies
Contract Manufacturing Services
Product Testing & Calibration
Product Testing & Calibration is an essential part of the manufacturing process.
It is embedded in our manufacturing process to ensure that the design is adhering to the product requirements as outlined in our earlier stages.
But testing is also used at multiple stages throughout the manufacturing process.
We rely on our internal engineering department as well as third-party testing facilities to conduct different types of product testing and calibration services.
What is Product Testing & Calibration?
Throughout the manufacturing process – at every juncture from product design to delivery – there is some form of testing taking place.
Whether it's internal testing, third-party testing or regulatory compliance testing, no stone is left unturned to ensure the finished product will perform reliably, safely and in accordance with stated expectations.
At Product Resources, testing is built into our process.
But how much you test – and when you test – may vary depending on the risk potential in three key areas:
product design – complex products are likely to have many more risk elements in the design, and therefore may require additional testing
process design – the process for building the product may also come with more risk during manufacturing assembly
product application – who uses your product and how it will be used is also a key factor in your risk analysis.
Depending on the product and the manufacturing schedule, different types of tests are conducted at certain timelines and stages.
Different categories of testing
Testing at Product Resources generally falls into six categories:
Functional Test Procedure
Stress Screening
Calibration Procedure
Performance Test Procedure
Factory Acceptance Test
Special Processing Test
FMEA – analyzing the risk of defects
To a large extent, testing is used to address concerns about risk and potential harm from product defects.
One way to identify those risks is with an FMEA, or Failure Mode Effects Analysis.  FMEA is effectively an internal process that attempts to to identify and assess every potential risk the product may have.
The FMEA process brings together the entire engineering and manufacturing team to review and discuss possible resolutions to the various risks.
More specific FMEAs focus on the Product Design (DFMEA) and the Manufacturing Process (PFMEA).
Timing is always critical
The truth is whatever defects your product may have, or whatever flaws you may have in the manufacturing process, at some point, they will be revealed. 
They could be revealed during the design process, or the manufacturing process, or (hopefully not) once the product is in the hands of the customer.
When you find these defects or flaws, it's going to cost you money or time to fix them. 
But when you find them will determine how much money or time it's going to cost you.
Let's talk about
Product Testing
Product Resources CEO John Erickson and Mechanical Engineer Michael Dragonas share their insights on topics related to Product Testing & Calibration.