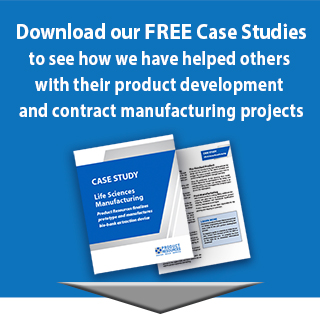 Fill out this form and get access to your Case Studies
Contract Manufacturing Services
Product Testing
Product Testing is an essential part of the manufacturing process.
It is embedded in our product development process to ensure that the design is adhering to the product requirements as outlined in our earlier stages.
But testing is also used at multiple stages throughout the manufacturing process.
We rely on our internal engineering department as well as third-party testing facilities to conduct different types of product testing.
Throughout the manufacturing process – at every juncture from product design to delivery – there is some form of testing taking place.
Whether it's internal testing, third-party testing or regulatory compliance testing, no stone is left unturned to ensure the finished product will perform reliably, safely and in accordance with stated expectations.
Product Testing is a constant presence
At Product Resources, testing is built into the process.
Depending on the product and the manufacturing schedule, different types of tests are conducted at certain timelines and stages.
Let's talk about
Product Testing
Product Resources CEO John Erickson and Mechanical Engineer Michael Dragonas share their insights on topics related to Prototype Development.
Go to Regulatory Compliance –>