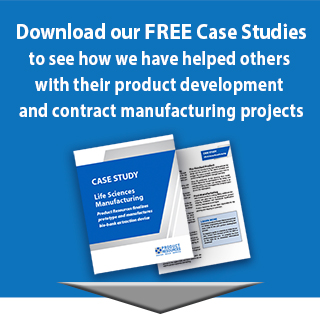 Fill out this form and get access to your Case Studies
Contract Manufacturing Services
Product Support
For many contract manufacturers, once the product leaves the building, the work is done.
Customer support is handled by someone else.
With Product Resources, we continue to support the product even after delivery.
These post-manufacturing services may include onsite installation, customer training, product calibration and product maintenance and repair – along with a replacement parts depot.
Product Support involves a range of services designed to ensure the product works as expected after it reaches the customer.
Which services you need will depend on your product and your customer.
Onsite Installation
Many products are shipped directly to the customer for self-installation.
But if your product requires professional installation, our team will be deployed to the customer's site for onsite installation.
Customer Training
Your installation may also include Customer Training for using and maintaining the product.
You can also expect all the necessary documentation, such as user manuals, maintenance schedules and replacement part lists.
Product Calibration
Products are often calibrated before they leave the building, but ongoing calibration is also recommended.
We can develop a schedule for visiting your customer's site to conduct onsite calibration, or your customers can send the product back to us for calibration here.
Product Maintenance and Repair
A scheduled maintenance program is recommended to keep your product up and running, but even then, sometimes products break down and need to be fixed.
Our team is ready to provide both maintenance and repair services – at your customers' locations or ours.
Replacement Parts Depot
Too often, product repairs are delayed by the delivery delays of a single part.
We try to minimize by using our replacement parts depot. By planning and ordering ahead, we are less vulnerable to interruptions in the supply chain.
Let's talk about
Product Support
Product Resources CEO John Erickson and Mechanical Engineer Michael Dragonas share their insights on topics related to Product Support
Go to Sustaining Engineering –>