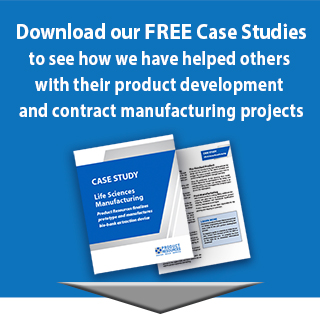 Fill out this form and get access to your Case Studies
Contract Manufacturing Services
Regulatory Compliance
No product can be developed today without the regulators having their say.
We work with the regulatory authorities all the time. We have developed good relationships with the agencies that will oversee both your product development and your product distribution.
Which requirements you face will depend not only on your product but also where you plan to market and distribute it.
Our team has experience with regulatory agencies from all parts of the globe. We work in accordance with all major industry standards.
What is Regulatory Compliance?
Regulatory Compliance plays a central role in the manufacturing process by providing regulations, standards and guidelines for the design, manufacturing and distribution of every product.
The regulatory authorities exist to ensure that every product is safe, reliable and able to meet specific quality and performance expectations.
For every new product idea, initial research is needed to identify the applicable regulations for that product. This will vary by product type, industry and the markets being served.
Product Type – different products will require regulations depending on the various components being used in the product. For example, products that are battery powered will require different regulations than those that plug into an outlet.
Industry – industries are key stakeholders in this process and want to ensure that its member companies are adhering to established industry standards. The standards used for medical devices, for example, are much more extensive than similar products for other applications.
Markets Served – regulations can vary greatly depending on where you want to sell your product. Products sold in the United States will go required UL certification, while products sold in Europe will need to have a CE certification.
Regulatory oversight is needed to provide testing and validation of all new products. Testing may be done in the early design and prototype stages, but it may also be needed once the product is being assembled on the manufacturing floor.
At the very least, regulators need to know the product is being built in compliance with a previous design approval.
As part of their oversight, regulatory agencies routinely conduct regulatory audits of the manufacturing process to ensure that every part of product has been approved and meets the necessary standards.
This oversight may also require manufacturers to provide traceability documents for every part and sub-assembly that is being used.
Let's talk about
Regulatory Compliance
Product Resources CEO John Erickson and Mechanical Engineer Michael Dragonas share their insights on topics related to Regulatory Compliance.
Go to Supply Chain Management –>
A partial list of regulatory agencies
ATEX Directive
EMC Directive
CE Marking
UL Standards
FM Approved
TUV Certification
FDA
MSHA
CSA