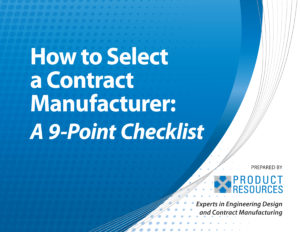 Contract manufacturing is more important than ever.
Today, we are seeing unprecedented growth in technology which has led to the expansion of new and updated products.
This is especially true for the medical, pharmaceutical and life sciences industries where complex, technically advanced products are being introduced to the marketplace.
Many of these products are so advanced that companies are no longer able to build them in-house. They need the expertise, tools and technologies of specialized manufacturers.
But finding the right manufacturer is important.
In this guide, we have provided some guidance for selecting a contract manufacturer where your new products may be designed, engineered, built, sold and serviced.
Download this FREE Guide by filling out the form at the right.