Medical Device Manufacturing
Technically advanced, complex contract manufacturing for Medical Devices
The Medical Device industry has never been more fast-paced and demanding … or more competitive.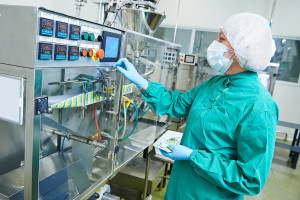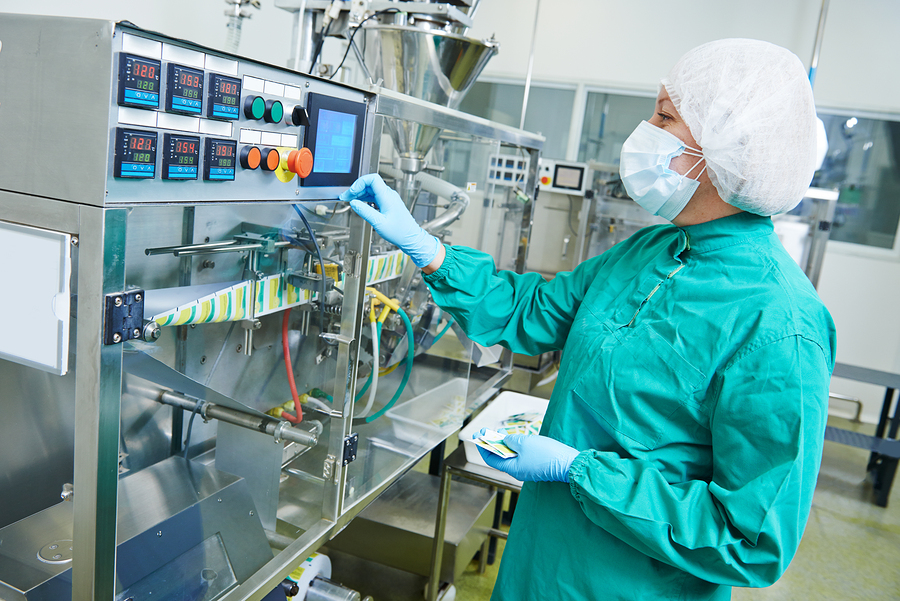 New ideas need to turn into new products – quickly, affordably and without interruption.
Getting to market before the competition can mean the difference between success and failure.
For medical device designers and manufacturers, this means finding the right business partners for manufacturing and service/support after the product gets to market.
Product Resources is an ISO certified firm providing contract manufacturing for medical devices and other medical/scientific equipment.  All of our final assembly and testing work is performed domestically at our facility in Newburyport, Massachusetts (USA).
We specialize in complex instrumentation
Since 1979, Product Resources has been a leading provider of engineering design and contract manufacturing services.
We work with scientific and industrial manufacturers to transform preliminary drawings and product concepts into a wide variety of end-products including instruments, tools, systems, platforms and devices.
We specialize in the design and production of complex scientific instruments, measuring equipment and medical devices with low-to-medium volume manufacturing runs. 
Our turnkey approach
Product Resources brings the entire contract manufacturing process under one roof in our 33,000-square foot facility in Newburyport, MA.
With our one-stop, turnkey approach, we can reduce the inevitable risks of using multiple vendors for different stages in the design and development process.
When you collaborate with Product Resources, you can feel confident that your project will move seamlessly from one step to the next:
Product Concept – our industrial designers can take your ideas and show you how a finished product will look and feel.  We use models 3-D simulations and conceptual renderings to help you visualize the end product.
Engineering Design – our design engineers will turn your product specifications into working prototypes and proof of concept.
Compliance – when ready, our design team will submit your prototypes and related documentation to the appropriate regulatory agencies for certification and approval.
Quality- backed by our multiple ISO certifications, you can be sure that quality will be a priority in each step of the planning and product development process.
Manufacturing – when your product is ready for the manufacturing phase, we take care of everything.  We procure the raw materials, manage the suppliers, set up the assembly line or work cell and train the technicians and assemblers.
Sustaining Services – once your product is in market, we provide the necessary product service and support including product repairs, calibrations and replacement parts.
Our engineering expertise runs deep
It takes a team to bring a new product to market. And often, that means more than one engineering discipline.
At Product Resources, we have put together a group of highly skilled engineers from multiple disciplines to meet the various product needs of our clients.
This expertise includes:
industrial design
mechanical engineering
electrical engineering
embedded systems design
software development
printed circuit board design
manufacturing engineering
While our in-house engineers can meet the needs of most of our clients, we recognize that some projects occasionally require additional skills.  For those situations, we also have on-call access to very specialized engineers and engineering teams.
The need for speed
The medical device industry is fast moving and highly competitive.
Company executives are under great pressure from investors and shareholders to secure patents and bring products to market quickly and without complication.
When products need to be designed and developed, delays or mistakes can be costly.  There is little time to gear up and build a new team for production.  And there is little patience for trial and error or learning on the job.
With Product Resources, you'll find a product design and production team with the experience to hit the ground running.
Keeping an eye on quality
You may not know us, but you know what ISO quality certification means.  And we have what you're looking for.  We are:
ISO 9001-approved for engineering design, development, manufacturing and service
ISO 13485-approved for medical device manufacturing and service. Both approvals are certified by TUV.
ISO/IEC 80079-34 approved for engineering design, manufacturing and service, audited by TRaC Global, for equipment and instrumentation used in explosive atmospheres.
Regulatory compliance
Every design and development project needs to move forward with one eye steadily focused on the appropriate regulatory requirements.
Which requirements you face will depend on your industry, the product you're creating and where you plan to distribute it.
Every product will be subject to a range of consumer protection, environmental, workplace safety and performance standards.
Compliance is needed throughout the product development process– from the suppliers' raw materials to the design and manufacturing process to distribution and supply chain management.
We work in accordance with all major industry standards such as CSA, FM, CE, and UL.  Our team has experience with regulatory agencies from all parts of the globe.
Come see us and take a tour
Product Resources is located in a newly-remodeled, 33,000-square-foot facility in Newburyport, Massachusetts.
Our manufacturing facility – which can be easily expanded as needed – is equipped with a large, modern batch assembly area as well as work cells designed for continuous, higher-volume manufacturing.
Other features include:
21,000 square foot Manufacturing Plant
540 cubic foot Thermal Burn-In Room
High Power Test Stands
Automated Assembly Tools
High Volume Manufacturing Cells
Highly Skilled Employees
Complete ESD Protection
Fully Equipped Test Facilities
Complete Service/Repair Department
ISO 9001 Certified
ISO 13485 Certified
Automated Wire Prep Machinery
ERP Manufacturing Software
Or call us with your questions
We welcome all inquiries.  If you are looking to outsource your product design and development process, call us and let's talk about your plans.
Even if it's very early in the process, we're happy to answer your questions and provide you with some initial guidance.
Call John Erickson at 978-524-8400.  Or send him an email at jerickson@prodres.com.
It's never too early to start a conversation.
Request an Information Package and Capabilities Overview
To learn more about our background, experiences and capabilities, call and ask for an introductory Information Package and Capabilities Overview.
Contact Paul Ermanski at 978-524-8500 ext. 335 or permanski@prodres.com
Download our FREE Outsourcing Guide
If you're not ready to talk, we invite you to take a closer look at the product design and development process with our FREE report, OUTSOURCING:  An OEM's Guide to Product Design & Manufacturing.
Just fill in the form to the right.