Regulatory Compliance
CE Marking (or CE Mark)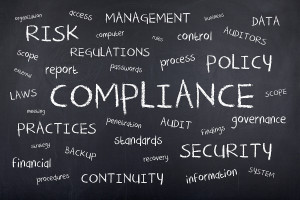 If you are planning to sell your product in Europe, you will need to gain approval for the so-called CE Marking (or CE Mark).
CE stands for European Conformity.  It is a manufacturer's declaration that the product entering the European market conforms with the health, safety and environmental standards of the European Economic Area (EEA).
Manufacturers are responsible for conducting their own CE Marketing conformity assessment and for producing the required technical files.
The assessment is not handled by a third party review or certification organization.
The technical file must include all documents necessary to show compliance with relevant regulations.
Once the CE Marking process is complete, the manufacturer remains responsible for monitoring in changes in regulations to ensure that its product remain in compliance.
How we can help
Regulatory compliance plays a central role in everything we do – from initial design and engineering to manufacturing and distribution.
If you are designing a new product to be sold and used in Europe, you will need to comply with regulations and directives for the European Union.
We can help you with your CE Marking compliance.
We work directly with OEMs or with their industrial design or engineering partners at various stages in the product development process.
Even if we are not involved in the design or manufacturing process, we can help you with the following short-term engagements:
CE Marking Review
Planning ahead, our engineering team pays close attention to the CE Marking implications at the earliest stages of product development. With an CE Marking Review, we can help you identify potential problems and risks before they require expensive corrective measures.
CE Marking Formal Submission
When your product is ready for approval, we can also work with you to conduct the required analysis and technical documentation to meet the standard.  We will represent you as we formally submit your product for CE Marking.
Let's talk about your next project.
Call us to learn more
To learn more about services, please contact Paul Ermanski at 978-524-8500 ext. 335 or permanski@prodres.com