Regulatory Compliance
The ATEX Directive 2014/34/EU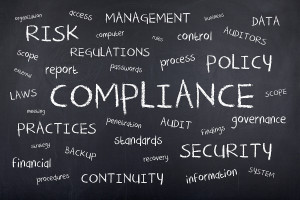 If you develop products that may be used in explosive atmospheres, the ATEX Directive 2014/34/EC is likely to be part of your regulatory approval process.
ATEX, which is taken from the French term, ATmosphères EXplosibles, is a European Union standard that is commonly applied to products used in places where flammable substances – such as gases, mists, vapors and dusts – are stored or used.
This may include oil and gas exploration and coal mining activities and many other workplaces where a flame or a spark could trigger a fire or explosion.
———————————————————————————-
We are ISO-certified for explosive atmospheres
As part of our ongoing quality certification program, Product Resources is ISO/IEC 80079-34 approved for engineering design, manufacturing and service for equipment and instrumentation used in explosive atmospheres.
We work closely with OEMs, design firms and engineering companies that may be developing products for these potentially dangerous environments.
———————————————————————————-
The ATEX Directive addresses safety on two fronts:
to ensure that workplace environments are safe and that precautions are taken to prevent a fire or explosion
to ensure that all products and equipment being used in potentially explosive environments are designed and manufactured with those precautions in mind
ATEX compliance is required in order to conform with  the European Union's CE Marking standards.
ATEX Directive 2014/34/EU went into effect on April 20, 2016 replacing the previous ATEX Directive 94/9/EC.  The updated ATEX Directive was part of the overall "harmonization" of regulations within the European Union.
The new Directive calls for enhanced product surveillance and increase traceability of product components in the supply chain.
How we can help
Regulatory compliance plays a central role in everything we do – from initial design and engineering to manufacturing and distribution.
If you are designing a new product for use or storage in explosive environments, you will need to comply with the ATEX Directive.
We can help you with ATEX compliance.
We work directly with OEMs or with their industrial design or engineering partners at various stages in the product development process.
Even if we are not involved in the design or manufacturing process, we can help you with the following short-term engagements:
ATEX Review
Planning ahead, our engineering team pays close attention to the ATEX implications at the earliest stages of product development. With an ATEX Review, we can help you identify potential problems and risks before they require expensive corrective measures.
ATEX Formal Submission
When the product is ready for approval, we can also work with you to conduct the required analysis and technical documentation to meet the standard.  We will represent you as we formally submit your product for ATEX approval.
Let's talk about your next project.
Call us to learn more
To learn more about services, please contact Paul Ermanski at 978-524-8500 ext. 335 or permanski@prodres.com