OUTSOURCING: An OEM's Guide to Product Design & Manufacturing
Download our FREE Guide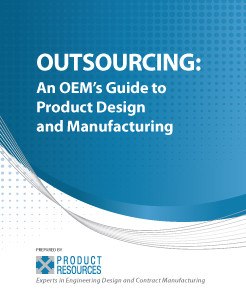 You've done the research. You know what needs to be built.
Now it's time to find someone to build it.
If you plan to outsource this work, download our FREE outsourcing guide to get an inside look at the product design and manufacturing process.
We'll take you through the entire process – from initial concept to finished product delivery and post-production service and support.
Just complete the form for an immediate download.