John Caruso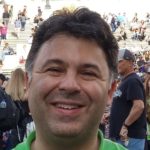 John Caruso, Chief Quality Officer and business partner, came to Product Resources in 1994 as a mechanical design and manufacturing engineer.
After contributing to several product development projects, John managed and implemented the requirements necessary to have Product Resources' business processes compliant to ISO 9001, culminating in initial certification by TUV SUD in 1995.  During this process he assumed the Quality Assurance Manager role.
John continues to improve the company's systems and processes, introducing the company to, implementing, and certifying to additional Quality standards such as ISO 13485 (medical) and ISO/IEC 80079-34 (explosive atmospheres).  John also monitors all revisions to these standards to assure continued, proper compliance and certification.
In addition to Quality, John has managed development projects for the pharmaceutical manufacturing, medical device, and other markets and is responsible for the regulatory compliance of Product Resources' products and services.  He has lead product certification for global markets.  John participates in the daily management of Product Resources' operations and serves as an internal consultant to the company's Engineering group in his areas of expertise, as well as a project manager.
Early in his career John served as a plant engineer for Polaroid Corporation at a manufacturing campus producing optics, cameras, and films for consumers, OEMs, professional photographers, and artists.  He also served as a software quality assurance engineer at Sumaria Systems, a developer of military and commercial software.
John received his higher education at Tufts University where he studied mechanical and manufacturing engineering, management, and geology.  He undertook additional studies in engineering management at Tufts University, and management, Quality, and operations at Northeastern University.